Chemical peels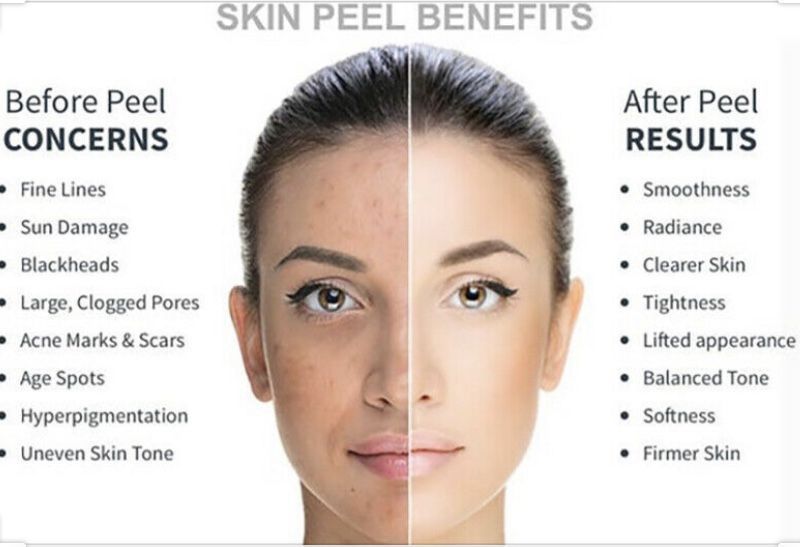 Lactic Peel
Ideal for more sensitive skin types, this professional peel will hydrate and exfoliate environmentally damaged and aging skin. The rate of cell renewal is increased to brighten and restore clarity, as well as diminish the appearance of fine lines, wrinkles, scars and uneven skin tone. This treatment will also help stimulate collagen and elastin production for thicker, firmer and tighter feeling skin. Results are improved skin texture and a more radiant complexion.
Pumpkin Peel
Ideal for mature skin, congested skin, dull skin, hyperpigmentaion.
Function
Improvement of skin texture

Imroves elasticity and firmness

Reduces discoloration and pigmintaion

Improvement of congested pores and acne

Increases collagen synthesis
Ingtedients
Pumkin Enzyme, Malic Acid, Glycolic Acid and Willow Bark Extract
Glycolic Peel
Glycolic acid, typically derived from sugar cane, belongs to the alpha-hydroxy acid (AHA) family.
It's really great for acne-prone skin

Helps to loosen those dead cells from each other

Reduces acne scars, age spots and large pores

It has plenty of anti-aging benefits

Stimulates collagen production, which will help reduce the appearance of fine lines.
PowerClear Peel
Salicylic Acid, Mandelic Acid, Malic Acid and a patented Terpineol-Thymol Complex reduces breakouts, target blemishes, redness and post-inflammatory hyperpigmentation.